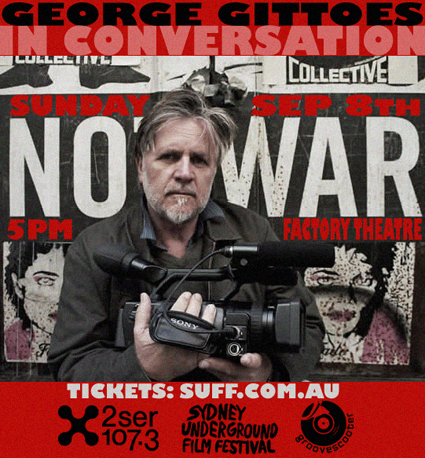 GEORGE GITTOES IN CONVERSATION
What The World Needs Now
5PM, Sunday September 8, 2013
Factory Theatre, Marrickville
as part of the Sydney Underground Film Festival
Co-presented by 2SER + Groovescooter
Tickets

The man behind Soundtrack To War, Miscreants of Taliwood and Love City Jalalabad - renegade filmmaker George Gittoes - will reveal some of the method and the madness behind his on-screen creations, as well as setting up the Yellow House creative hub in Jalalabad, Afghanistan. Also included on the day, a preview of his latest film Snow Monkey (working title) - the third in Gittoes' What The World Needs Now trilogy which will film throughout 2014/15 during the proposed evacution of international troops from Afghanistan. Co-founder of the Yellow House Jalalabad, performance artist Hellen Rose and her band The Twilight of The Dogs will also be around performing at the Sydney Underground Film Festival's closing party that evening.
George Gittoes will be In Conversation with Paris Pompor.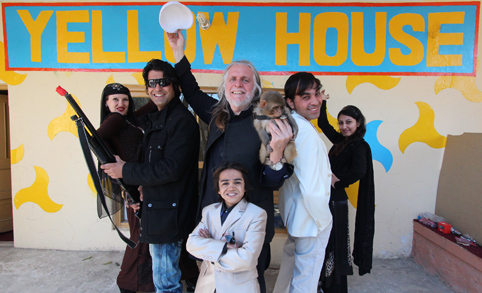 "Gittoes' work often asks two questions: what are the experiences of other artists working and surviving in war zones? Or, what is his moral responsibility as an artist-correspondent? When Gittoes allows his subjects to explain the former, or, when he talks about his own experience of the latter, his work is clear and insightful."

George Gittoes Official Website
There are plenty of other great events/film screenings at the Syndey Underground Film Festival so make sure you check out the full program