NORTHERN SOUL
A Film by Elaine Constantine
If you were there, you'll know.
If you weren't there, you'll wish you had been.

SYDNEY Screening, Q&A + After-Party
DATE:
Saturday 11 April 2015
LOCATION:
Golden Age Cinema + Bar, Surry Hills
TIME:
6.30pm & 9.00pm (film session start times)
FEATURING:
Q&A with Una Hanlon (dancer), DJ/collector Peter Morgan-Jones and Fiona & Andy Nevin (all Wigan Casino originals)
PLUS Soul DJs Juana Granados and Stephanie Phan spinning original soul 45s in the Golden Age Bar all night

TICKETS:
$22/17 (includes film, Q&A + entry to After-Party) FILM SOLD OUT!
PRESENTED BY:
Entertainment One, Groovescooter + Eastside Radio + The Australian National Northern Soul Weekender
AFTER-PARTY:
Spectrum, Saturday 11 April 9.00pm-3.00am
ADDRESS:
34 Oxford St, Darlinghurst
TICKETS:
Free Entry with cinema ticket or $10 ON THE DOOR
DJs:
Top local Northern Soul DJs Dave Toolin, Peter Morgan, Burn Hard, Keith Miller, Northern Soul Poster Boy + more to be announced
ENCORE:
Encore Sydney screening of Northern Soul film:
8pm Sunday April 12 FILM SOLD OUT!
MELBOURNE Screening + After-Party

DATE:
Saturday 2nd May, 2015
LOCATION:
Backlot Studio, Southbank
TIME:
4.30pm
FEATURING:
Film introduction by Miss Goldie

TICKETS:
$17/$14 (PBS member discount, inc. discounted entry to after-party)
FILM SOLD OUT
PRESENTED BY:
Entertainment One, Groovescooter + PBS FM
AFTER-PARTY:
Soul-A-Go-Go, Saturday 2nd May 9.00pm-3.00am
ADDRESS:
Shebeen, 34 Manchester Lane, Melbourne
TICKETS:
$10 on the door with cinema ticket
DJs:
Top local Northern Soul DJs Miss Goldie, Dave Boots, Vince Peach, Manchild + Richie
"Excellent... Fantastic film" [Ian Brown]

VIEW TRAILER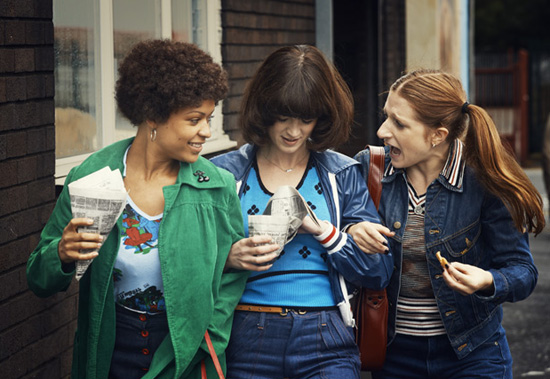 This is a story of a youth culture that changed a generation. This is the story of Northern Soul. Northern Soul was phenomenally popular with British youths in the 1970s, taking the North of the country by storm. If you were there, you'll know. If you weren't there, you'll wish you had been.
AUSTRALIAN LAUNCH
To celebrate the digital release of NORTHERN SOUL, the story of the DJ-led musical movement that swept the north of England in the 1970s, Entertainment One and Groovescooter are thrilled to announce the Sydney launch at Golden Age Cinema & Bar, featuring Q&A's with some of the original dancers and DJs from the Wigan Casino scene. This will be followed by an official after-party featuring DJs spinning original Northern Soul vinyl 45s of the infectious Black American music that fuelled this dance floor revolution.

Set in 1974, NORTHERN SOUL is an uplifting tale of two friends, played by newcomers Elliot James Langridge and Joshua Whitehead. Fuelled by amphetamines and ambition, they discover soul music's insistent rhythm and raw emotion, and a culture that changed a generation. The support cast includes Steve Coogan, Antonia Thomas and Lisa Stansfield. Written and directed by award-winning photographer Elaine Constantine, Elaine was nominated for 2015 BAFTA "Outstanding Debut by Writer/Director or Producer" for NORTHERN SOUL.

The Northern Soul movement in 1970s Britain changed a generation and influenced songwriters, producers, DJs and designers for decades to come. As mod-culture came to a tail end, and a nightclub movement developed in bleak northwest England, a new breed of DJs took to the decks, and for the first time, hoards of people followed DJs across the country in convoys to hear their favourite rare tracks. NORTHERN SOUL is their story.

ABOUT THE WRITER / DIRECTOR:
Elaine Constantine (born 1965) is one of the most influential photographers of her generation, best known for her upbeat imagery of British culture. She's a regular contributor to style bibles The Face, ID, Italian Vogue & other publications, despite being the first fashion photographer of her time to reject the idea of featuring supermodels. Her work has exhibited in Paris, London, Rome, Amsterdam and Moscow to critical acclaim. Directing credits include commercials for Vanity Fair, Vogue, Gap, Vivienne Westwood, Levis and Visa, pop videos and short documentaries. Northern Soul is her first full-length feature.

NORTHERN SOUL will be available to own from April 15 on iTunes and other digital platforms, and available to rent from April 22, 2015.

Northern Soul soundtrack and e-book currently available on iTunes. Harmless have also made available vinyl box sets and CD versions of the film soundtrack.

Offical film website here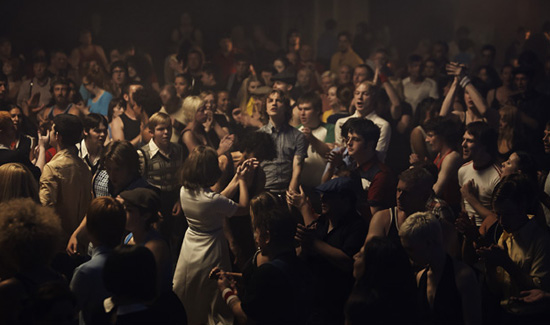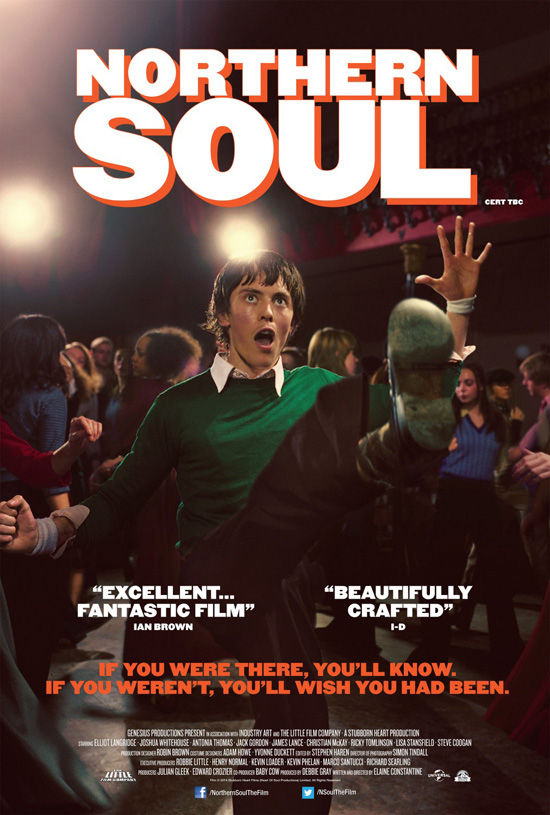 START MAKING PLANS NOW FOR OCTOBER'S
AUSTRALIAN NATIONAL NORTHERN SOUL WEEKENDER