WONDER WOMEN:
The Untold Story of American Superheroines
A film by Kristy Guevara-Flanagan

2pm, Saturday March 8, 2014
followed by Wonderful Women Panel
@ State Library of NSW, Macquarie St
Metcalfe Auditorium, ground floor, Macquarie Wing
Co-presented Groovescooter and Eastside FM
for International Women's Day

SOLD OUT!

Watch the Trailer

5 Stars "It's the personal stories that really got to me.
I'm a tough nut to crack in terms of crying at a movie, but when the little girls started talking about what Wonder Woman means to them and how their moms are the real heroes, it was Niagara-fucking-Falls. If you have a daughter, it is a moral imperative that you show her this film as soon as possible.— Film Threat" [Film Threat]
4 1/2 Stars "With the narratives of iconic superheroes
rooted deep in our psyches, Guevara-Flangagan exposes our cultural obsessions and shifting values through populist mediums and, in particular, the way women's roles have been reflected over the decades." [artHUB]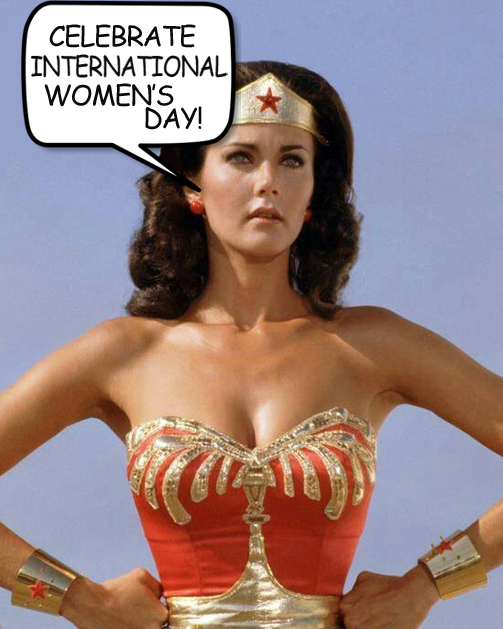 WONDER WOMEN!

Wonder Women! The Untold Story of American Superheroines traces the fascinating evolution and legacy of Wonder Woman. From the birth of the comic book superheroine in the 1940s to the blockbusters of today, Wonder Women! introduces audiences to a dynamic group of superheroines fighting for positive role models for girls and women, both on screen and off.
Wonder Women! goes behind the scenes with Lynda Carter, Lindsay Wagner, comic writers and artists, and real-life superheroines such as Gloria Steinem, Kathleen Hanna (Julie Ruin/Le Tigre/Bikini Kill), Trina Robbins, others, who offer an enlightening and entertaining counterpoint to the male-dominated superhero genre.
Join us straight after the film for a fun discussion with some Australian wonder women: DC Comic artist Nicola Scott, roller derby star Feisty Cuffs, manga artist extraordinaire Queenie Chan and sensationally cool astrologist Mystic Medusa will be chatting with filmmaker and journalist Daz Chandler.
WIN! Each ticket holder will go into the draw to win an original Butcher Billy Post Punk Super Friends Wonder Woman T-shirt (pictured below).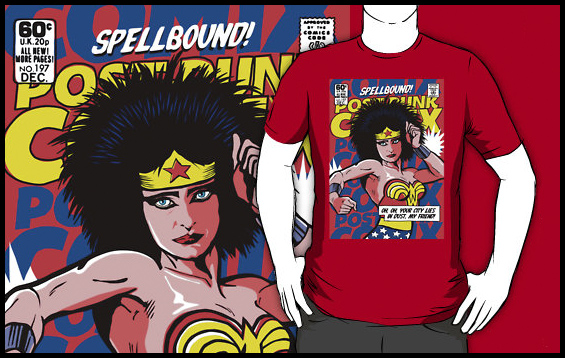 "Wonder Women! hits us right where it counts, offering a nuanced critique of gender and heroism in popular culture… Reveals the complicated negotiations girls and women face as we attempt to achieve confidence, strength, and agency in a society often at odds with those goals." [Professor Mary Celeste Kearney]
"Cleverly lets little girls give voice to the empowering message they get from Wonder Woman. Shyly but wisely they observe that sisters are doin' it for themselves" [The Denver Post]