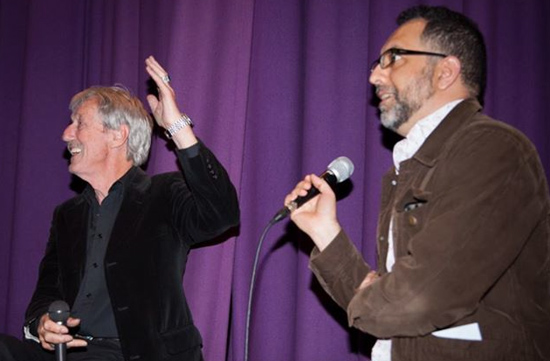 Sam Culter, Bernard Zuel post-film Q&A, Verona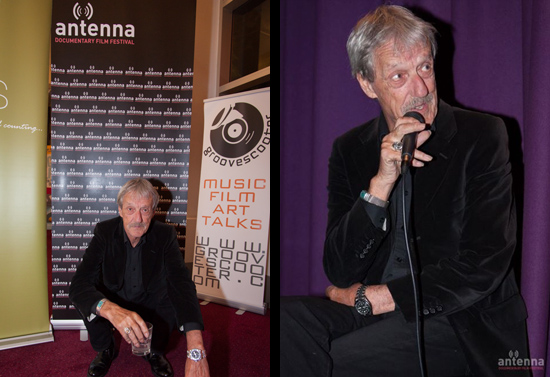 Sam Culter, Verona Cinema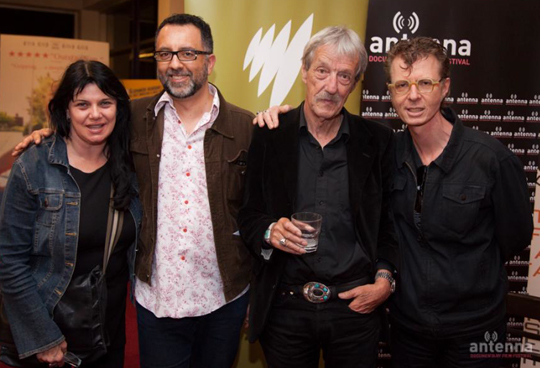 L-R: Georgie Zuzak (Groovescooter), Bernard Zuel (SMH), Sam Culter + Paris Pompor (Groovescooter)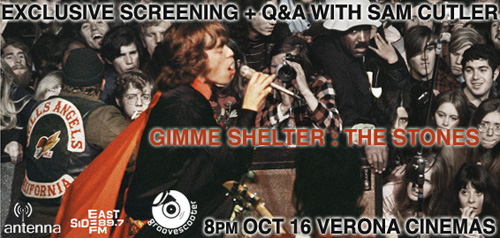 GIMME SHELTER:
THE ROLLING STONES
Exclusive Sydney Screening + Q&A

8pm, Thursday October 16, 2014
followed by Q&A with Sam Cutler
moderated by Bernard Zuel
@ Verona Cinemas, Oxford St Paddington
Co-presented by Groovescooter + Eastside 89.7FM
for the Antenna Documentary Film Festival
SOLD OUT

Watch the Trailer

Widely regarded as the greatest rock film ever made and recently inducted into the Top 50 Documentaries of All Time by the British Film Institute's world-wide industry poll, this landmark film follows The Rolling Stones on their notorious 1969 US tour. The tour culminated in the tragic events of the Altamont Speedway concert, when 300,000 members of the Love Generation collided with a few dozen Hell's Angels. Direct Cinema pioneers David and Albert Maysles were there to immortalize it all on film, including the bloody clash that transformed a decade's dreams into disillusionment.
Our special guest for a post-screening Q&A is former tour manager for The Rolling Stones, Sam Cutler. Cutler not only appears in the film but was left behind to negotiate with the Hell's Angels and the various mobsters/groups who had become associated with Altamont. Cutler is also the author of You Can't Always Get What You Want: My Life with the Rolling Stones, the Grateful Dead and Other Wonderful Reprobates (Random House). Facilitating our Q&A with Sam Cutler will be Sydney Morning Herald's chief music journalist, Bernard Zuel.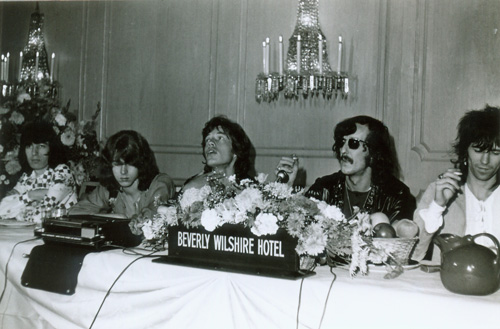 Rolling Stones 1969 press conference (Sam Cutler 2nd from right)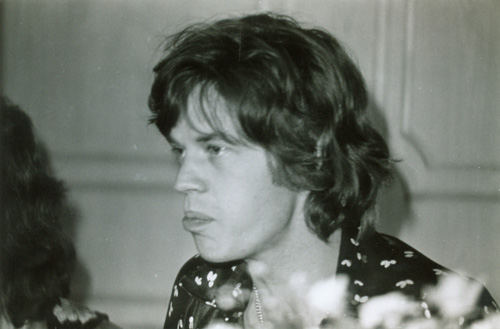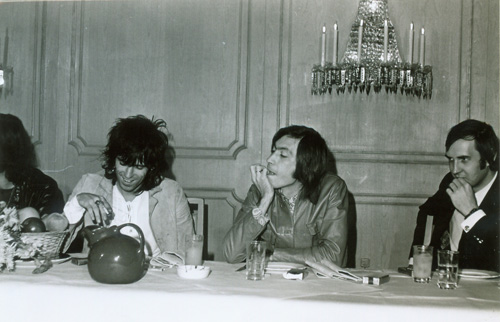 All press conference images c/- Sam Cutler/Rhythms Magazine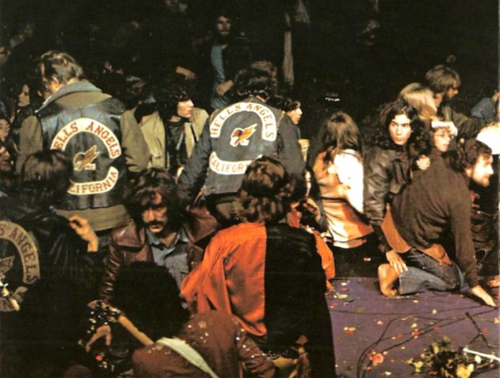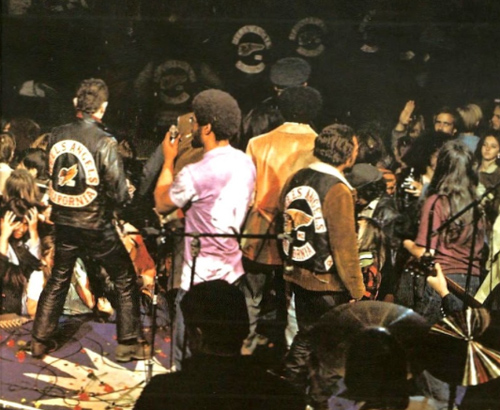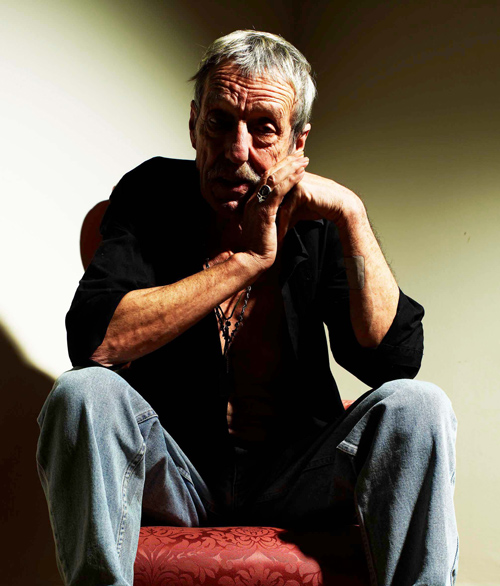 Sam Cutler
The Gimme Shelter screening is part of Antenna's retrospective on filmmakers David and Albert Maysles. Also showing are the wonderful Grey Gardens and Salesman. For more info head to antennafestival.org
For other regular Groovesooter film screenings - including this month's 30th Anniversary screenings of Talking Heads' Stop Making Sense - head here or sign-up for our newsletter.